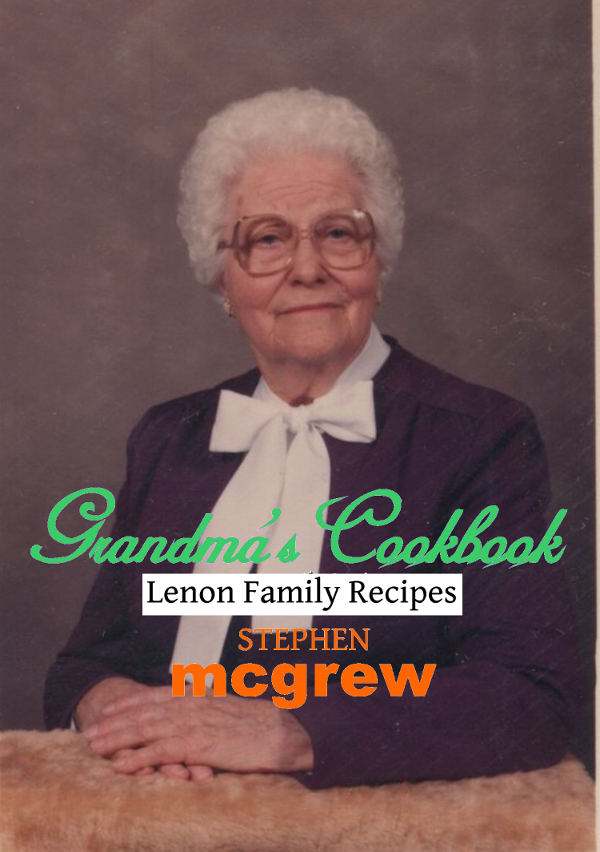 On sale now!
Spiral bound
6x9, 384 pages $15.00
FREE
About 78,800 words
PDF


HTML
Please note: The printed book has hundreds of illustrations, most of which are not in the HTML version due to the cost of hosting and the excessive page load times that many illustrations would cause.
Grandma and the Family Recipes
Appetizers, Pickles, and Relish
Soups, Salads, Dressings, and Sauces
Bread, Rolls, Pies, and Pastry
Candy, Jelly, Jam, and Preserves
---
mcgrew publishing
©2015 mcgrew All commercial rights reserved. This text can be shared electronically but not commercially without prior permission.